Products for a better environment
We create products for a better environment, in two ways. First, our business idea was founded on reclaiming waste from our customers' industries and repurposing it into new products with new characteristics. 
And our products work toward making a better environment by muffling sound, improving air quality and making hard surfaces soft. 
From the start, CE Produkter has had two main areas of focus. Firstly, we produce materials that have the exact characteristics needed for our customers' requirements. Secondly, we include a total solution in each project. From material composition, tailored fitting, warehousing, logistics and delivery solutions. 
Our materials and solutions go out to large and small companies in industries such as furniture, automotive and ventilation. 
We do what it takes to give you what you need.
Characteristics
All our products share the following characteristics:
They consist to a great degree of recycled PET bottles
They can be 100% recycled
They meet eco-labelling requirements
They are mould resistant
They have a minimal carbon footprint
They are hypo-allergenic
They do not emit dangerous substances when incinerated
Area of use
All our products are made for one or more purposes:
Sound absorption
Air purification
3D moulding
Hygiene
Thermal insulation
Padding in beds and furniture
Opportunities
We focus on our customers' unique needs
Our products come in various colours, as required
Several outer coverings are available
Great variety of density, thickness and tailorisation
We create the best logistic solution for you.
We listen to our customers' needs for developing products and meeting market demand.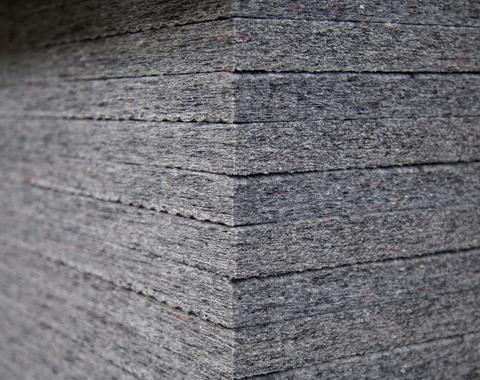 Sound absorber
Our products consist mainly of polyester fibres from recycled PET bottles. An environmentally friendly material that also offers a good work environment for our production staff. We deliver our sound absorption solutions to public environments and to the ventilation, heat pump and building industries.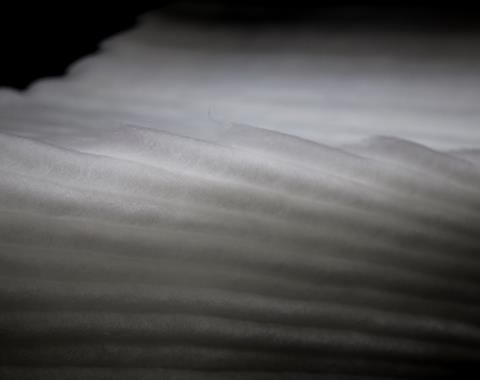 Filling material
Our ambition is to meet all of your needs with regards to filling materials. We may also serve by tailoring products on our very efficient cutting table. All in the interest of quick and efficient assembly in your manufacturing operations. Our compressed products can often partially replace foam materials, with good results. RECOFELT and CEFELT are suitable products.

Insulation material
Whether your need is for insulation for industrial tents, thermal insulation or insulation for buildings, our materials have fantastic characteristics and are fully safe to work with and handle.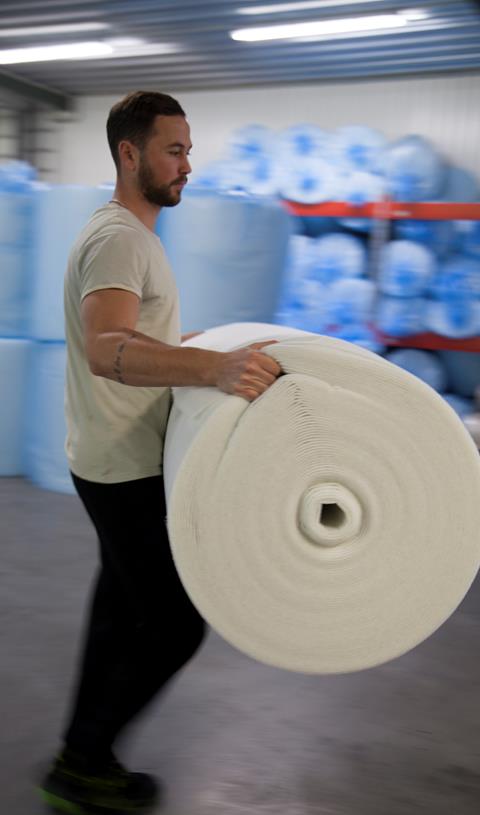 Filter media
Filter media are needed anywhere that air needs any degree of filtering or purification. We use a mix of materials to suit your needs and will even tailor-make your products.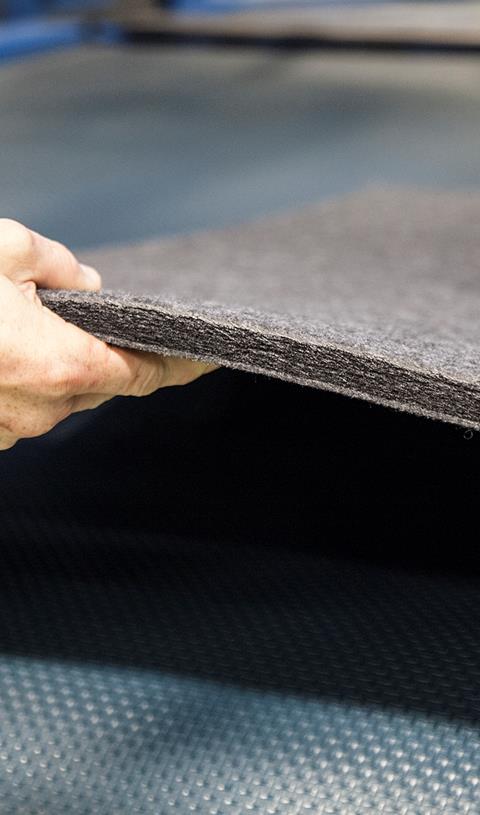 Material for moulding
In order to mould textile materials, your material needs to have the right composition and attributes. We currently deliver materials suitable for moulding for furniture and to other industries.

Airfelt
Airfelt is CE Produkter's own invention and brand. It is a material with unique attributes for sound absorption. Airfelt is now sold to manufacturers all over the world.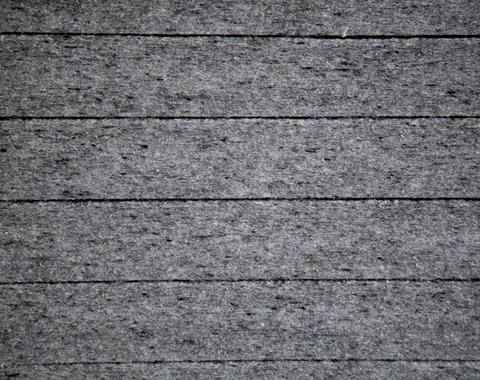 Soundfelt®
Soundfelt is a strong sound absorption brand that was developed and established by CE Produkter. We sell Soundfelt to the processing industry throughout Scandinavia and the product is renowned for its high quality.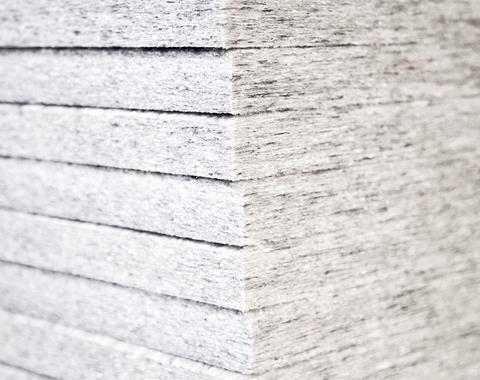 Recofelt
CE Produkter was established in 1996 with the vision of reclaiming our customers' production waste in order to reduce the impact on the environment. Recofelt was our first ever brand and can be used in a number of industries.